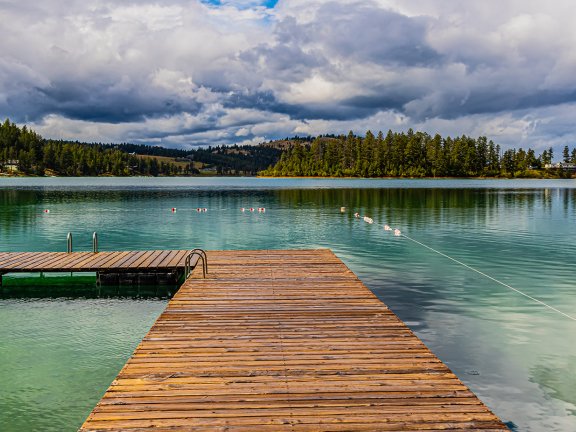 Drive Markets Nearly 2.5 Times More Efficient at Influencing Visitation
Published On
August 4, 2022
The Montana Office of Tourism and Business Development (MOTBD) is charged with maximizing the impact of Montana's investment in tourism marketing. Based on government objectives and stakeholder feedback the MOTBD is focused on achieving the maximum return (consumer spending) from media investment (advertising spend).
Between March 2016 and August 2016, the MOTBD executed a 'Warm Season' integrated marketing campaign with a mix of regional and national media buys.
Challenges & Goals
The MOTBD sought to understand better the differences between leisure travel from drive markets compared to fly markets. They wondered if the geographic proximity of the origin market affected the time between exposure to Montana's digital advertising and traveling to Montana. This information could be used to refine the timing of the State's digital advertising in different geographic markets.
Additionally, MOTBD wanted to know the relative value of their drive market audience compared to the rest of the country and whether that market warranted customized attention in future campaigns.
Approach
MOTBD monitored the paid digital media components of the 2016 Warm Season Campaign with nearly 14,000 verified arrivals (a sampling of visitation from exposed users), observed after exposure to the campaign.
Ten individual paid media campaigns were tracked from March 1st thru August 31st, 2016 with a focus on 'Drive Market' Arrivals per 1,000 Impressions (APM) vs. Fly Market APM.
The efficiency of media vendors was tracked by both Drive Market and Fly Market APM rates along with the media spend per verified arrival.
The number of days to arrival, measured from first media exposure to arrival in the state, was also measured.
Results
MOTBD's analysis found that drive markets presented a much greater opportunity for the state than previously believed— and that 600 miles from the state's borders was the breaking point at which travel lead times significantly increased.
Findings
The relative efficiency, as measured by arrival rate, of drive market visitation was nearly 2.5 times higher than that of fly markets.
The lead time between 1st digital media exposure and arrival in Montana was 35 days on average for origin markets within 600 miles out- side the borders of the state.
MOTBD's current campaign takes a more geographically detailed approach by layer- ing onto the national strat- egy a customized sub-cam- paign targeting neighboring markets."Over the eighteen months, we have developed an analytics strategy built from the ground up utilizing key data partners such as Arrivalist.
These insights were a result of our "proof of concept" of our new strategy and have been integrated into our current digital marketing campaigns. Moving forward, we are excited to see the maturation of our analytics strategy leveraging key partners like Arrivalist to drive more effective and efficient Montana digital marketing."

– Joe Ramler, Senior Economist | MOTBD
About Arrivalist
Arrivalist is a Location Attribution Analytics platform that empowers marketers with new metrics to evaluate the link between marketing exposures and market visitation (Arrivals). The company's patent-pending technology is used by DMOs across the country, including California, Virginia, Kansas, New Orleans, Palm Beaches, FL, and more. The company analyzes big data to evaluate which media exposures motivated consumers to travel to new destinations. This analysis yields powerful new insights as to how—in the aggregate—media displays influence travel behaviors.
Learn More
To discover how Arrivalist can help you compete and succeed in your marketing efforts, please contact us today at [email protected].