About Us
Since founding Travel Ad Network in 2003, measuring offline response to online advertising has been a passion for Arrivalist's founder, Cree Lawson. During Cree's tenure with TAN, he saw how destination marketing organizations needed deeper and broader visitation intelligence, and the need to link that consumer behavior to their marketing efforts. Cree founded Arrivalist to fill this pressing need and has built the platform as an always-on, panoptic "dashboard" for clients and agencies, not just for tourism but for any business that wants to understand relevant consumer visitation patterns. Today, Arrivalist clients include hotels, tourism, attractions, casinos, retail and others. The common thread is that all our clients value unbiased intelligence from a company that is not trying to sell media or audiences, but instead provide actionable consumer insights.
Read more
Join Our Team
We're looking for people to join the team who are as excited as we are to develop and share tools fro visitation intelligence with actionable consumer insights.
See What Our Clients are Saying
Over the eighteen months, we have developed an analytics strategy built from the ground up utilizing key data partners such as Arrivalist.
These insights were a result of our "proof of concept" of our new strategy and have been integrated into our current digital marketing campaigns. Moving forward, we are excited to see the maturation of our analytics strategy leveraging key partners like Arrivalist to drive more effective and efficient Montana digital marketing."
Joe Ramler, Senior Economist | MOTBD
Image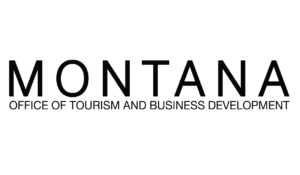 "The Arrivalist data helps me distribute my digital media budget in future campaigns. It has boosted my organization's accountability with local stakeholders and allowed our team to exercise more freedom in the strategic decision process."
Brian Bossuyt, Director of Marketing | PMVB