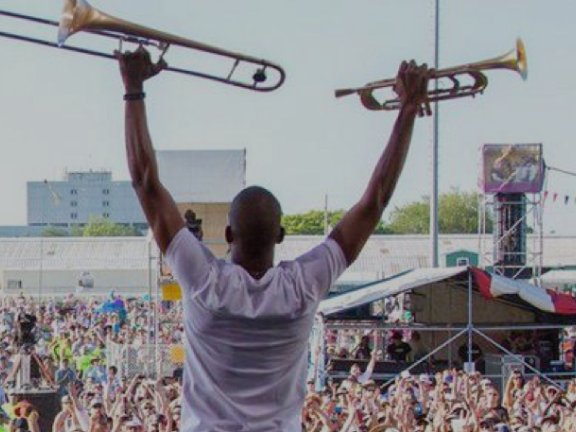 New Orleans Jazz & Heritage Festival
Top Insights
Jazzfest attracted a broader geographic mix of visitors to New Orleans then seen on "normal" weekends and this had a trickle-down effect to other attractions like casino, retail restaurants.
Origin markets for arrivals to New Orleans and the top attractions were different for the weekends. Markets like Los Angeles, Washington DC and Miami were top ten origin markets for Jazzfest weekends, but didn't even crack the top ten list of origin markets in previous weekends.
Jazzfest attendees – – 53% of which were tourist – – partied longer; shopped longer and stayed longer in New Orleans vs. tourists on the previous weekends, averaging a 2 day 10-hour stay.
The Foundation for Arrivals and Visitation Intelligence
Arrivalist's proprietary technology was able to track
 Jazzfest arrivals and foot traffic—separating tourists and locals—who spent time at the Jazzfest Festival grounds.
The remainder of the analysis was done based on this foundation of festival attendees; where Arrivalist "saw" them during their entire visit to New Orleans.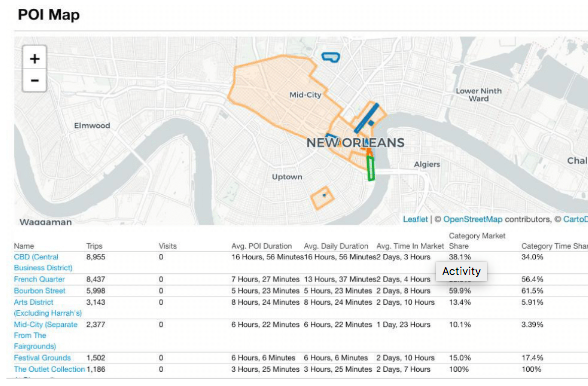 20 Popular Points of Interest Were Examined during Jazzfest:
Festival Grounds  Bourbon St.
Harrah's  French Qtr.
Jackson Sq.  Hyatt
Canal Place Mall  Brennan's Restaurant
Commander's Palace  Loews Hotel
Cafe Du Monde  Intercontinental
Garden District  Arts District
Outlet @ Riverwalk  Mid City
Superdome  Convention Center
Central Business Dist.  Hilton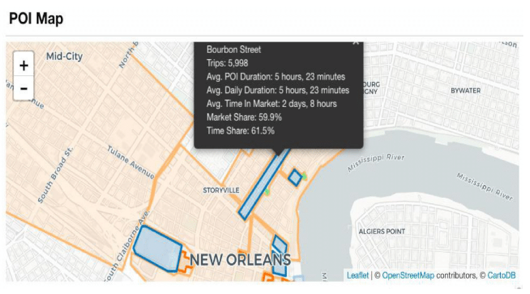 Insights included but  were not limited to the volume of visitation, duration of stay in POI and in-market:

Cross-visitation and foot traffic sequences showed direct correlation for Jazzfest attendees and other POIs
Arrivalist saw much higher tourist attendance at Jazzfest than locals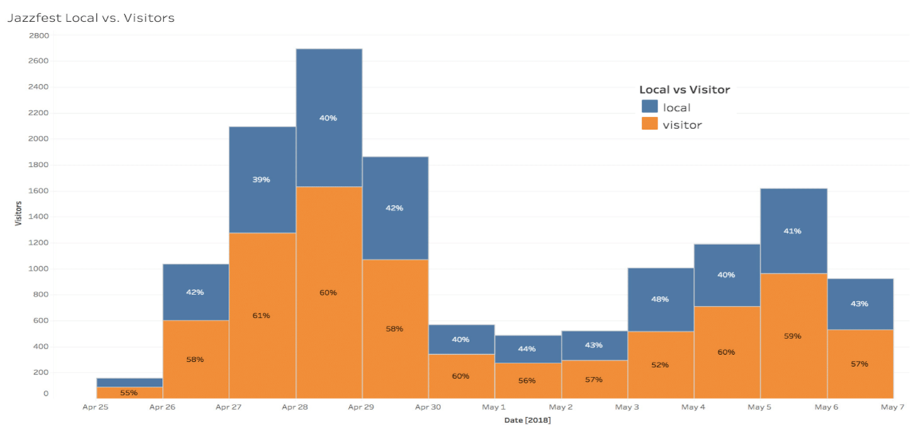 Arrivalist saw higher Jazzfest tourist composition vs. locals at POIs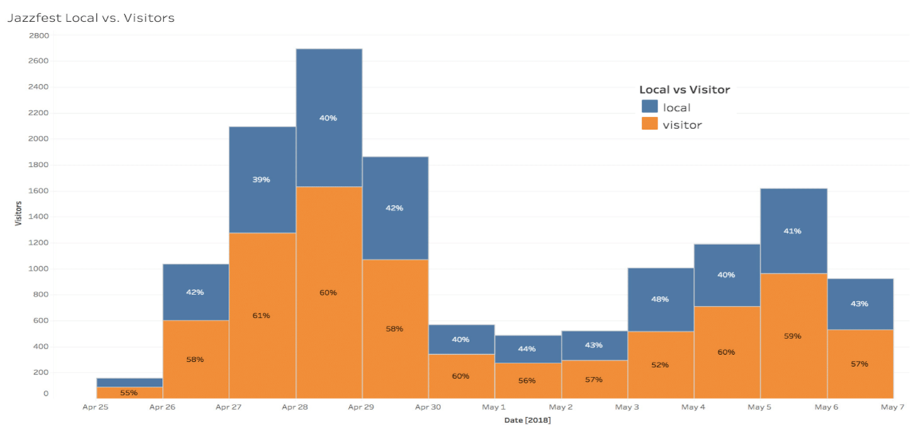 Arrivalist was able to provide actionable and precise visitation analysis re; Jazzfest with our always-on platform.
Intelligence that was relevant for New Orleans; Business Development Districts; Retail; Restaurants; Casinos; Convention Centers and more.
About Arrivalist
Arrivalist is a Location Attribution Analytics platform that empowers marketers with new metrics to evaluate the link between marketing exposures and market visitation (Arrivals). The company's patent-pending technology is used by DMOs across the country, including California, Virginia, Kansas, New Orleans, Palm Beaches, FL, and more. The company analyzes big data to evaluate which media exposures motivated consumers to travel to new destinations. This analysis yields powerful new insights as to how—in the aggregate—media displays influence travel behaviors.
Learn More
To discover how Arrivalist can help you compete and succeed in your marketing efforts, please contact us today at [email protected].