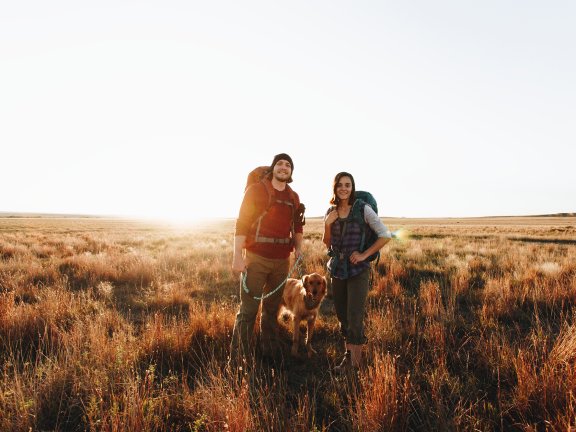 Travel Kansas Used a 'Better Metric' to Target Digital Media More Effectively
Travel Kansas is charged with encouraging the traveling public to visit and travel within Kansas. It does so by promoting and developing the recreational, historic, and natural advantages of the state and its facilities.
Kansas draws visitation primarily from neighboring states and from within the state itself. So the Travel Kansas team focuses on maximizing return on media investments in these traditional markets, while also actively seeking new opportunity markets for future campaigns.
In 2014 and 2015 Travel Kansas used a mix of traditional and location attribution metrics to compare the performance of their campaigns. These campaigns were segmented by travel experiences such as bird watching, kayaking, cycling, history and heritage events, and more. These experiences were used to form the six main target audience pro les (creative categories).
Challenges & Goals
Travel Kansas, like many DMO marketers, has historically relied on traditional digital media KPI's, such as click volume, CTR%, impression volume to measure its success with target audiences.
Using Arrivalist's location attribution technology, Travel Kansas hoped to discover if advertising efforts that were successful according to traditional KPI's could be correlated to attributed visitation to the state by media exposed users.
Their challenge was to combine their visitor pro le research (that included spending by activity type) with the Arrivalist's arrival data. The goal was to nd the ad creatives that best drove increased arrival volume and economic impact and to allocate their media budget accordingly.
Approach
Travel Kansas began measuring consumer's response to its media by organizing which media creative target visitors were exposed to. It did so by tagging individual digital media assets with Arrivalist tracking cookies or 'pixels' which were organized by creative category. Using this system, they first gleaned the traditional KPI's (below) for their six creative categories.
Traditional KPI Data

With this data in hand, their mission was to compare these traditional KPI's to the new Arrivalist-powered KPI's to see if there was any correlation.
Travel Kansas factored the arrival rate (APM), arrival volume and 'visitor value' (estimated spend per visitation per visitor type) to calculate a verified arrival value for each creative category. Both the verified arrival value and verified arrival ROI were calculated based on the assumption that the arrival volume measured constituted 10% of actual visitation.
New Arrivalist-Powered KPI Data

The new Arrivalist-powered KPI's provided a clear picture of performance by creative category. This data alone
was very actionable. However, the goal was also to correlate this data against the traditional KPI's to understand if the traditional KPI's were useful for predicting arrivals and further guiding digital marketing efforts. The results of this study follow.
Findings

About Arrivalist
Arrivalist is a Location Attribution Analytics platform that empowers marketers with new metrics to evaluate the link between marketing exposures and market visitation (Arrivals). The company's patent-pending technology is used by DMOs across the country, including California, Virginia, Kansas, New Orleans, Palm Beaches, FL, and more. The company analyzes big data to evaluate which media exposures motivated consumers to travel to new destinations. This analysis yields powerful new insights as to how—in the aggregate—media displays influence travel behaviors.
Learn More
To discover how Arrivalist can help you compete and succeed in your marketing efforts, please contact us today at [email protected].