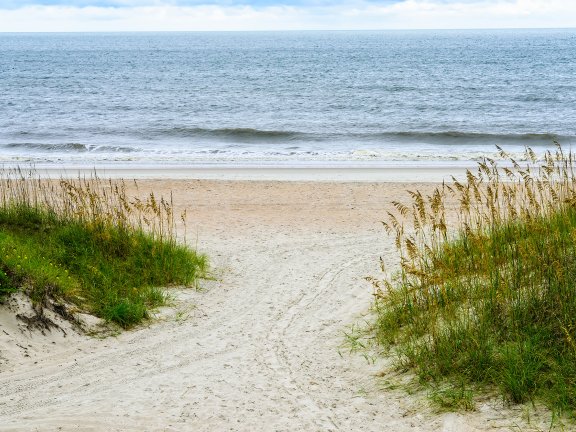 Amelia Island Builds 'Return On Ad Spend' ROI Model to Demonstrate Up to 40 to 1 Return on Digital Marketing
Amelia Island Builds 'Return On Ad Spend' ROI Model to Demonstrate Up to 40 to 1 Return on Digital Marketing
Created by the Nassau County Board of County Commissioners in 1988, the Amelia Island Tourist Development Council (AITDC) oversees the development and marketing of Amelia Island as a world- class tourism destination. As provided by Florida law, the AITDC is responsible for the expenditure of revenues received from the levy and imposition of the tourism development tax.
The AITDC partnered with Arrivalist in August 2016 to assist in measurement and optimization of its digital marketing programs. After one year, the results of this program are in.
 
Challenges & Goals
The AITDC needed to better communicate digital marketing outcomes to local stakeholders with a goal of increasing the credibility of the organization's efforts on behalf of the destination. To help achieve this goal, the AITDC wanted to learn which media tactics returned the most conversions, using Arrivals (a real-world response) as the primary conversion metric.
 
Approach
The AITC and Arrivalist cooperatively built an ROI model called 'Return on Ad Spend' (ROAS). This model includes metrics provided by the Arrivalist platform as well as visitor spending information provided by RDS Market Research. ROAS formula is expressed as:
ROAS = Total Economic Impact Generated / Total Media Cost
To calculate Total Direct Revenue, the AITC used the following formula:
Total Economic Impact Generated = Ar * Sp * If
Ar = Estimated Total Arrivals Sp = Spend per Visitor Party
If = Influence Factor % (The Influence factor weights the contribution of the digital media being measured. Weighted factors include whether users targeted are high funnel or low funnel, geographic location targeted, and more. For example, media geared towards influencing early-stage planners will be given a higher Influence Factor % than those targeting late-funnel "travel intenders.")
Below is a typical example of the kinds of ROAS the AITC calculated after measuring different media sources (vendors) and the results they produced.
ROAS Example – Media Vendor Comparison
| | | |
| --- | --- | --- |
|   | Vendor 1 | Vendor 2 |
| Media Cost | $88,000 | $105,000 |
| Estimated Total Arrivals | 3,000 | 8,000 |
| Estimated Spend Per Visitor Party | $500 | $500 |
| Influence Factor | 50% | 60% |
| Return Per Ad Spend Dollar (ROAS) | $8.52 | $22.90 |
Results
By utilizing the ROAS model, the AITC was able to determine the relative return on investment for media partners and tactics, establish easy to understand marketing benchmarks and gain credibility with local stakeholders. The AITC was able to demonstrate returns as high as 40 to 1 on media spending with the data to back up that claim. The organization has begun optimizing it's media buys using this process and has moved forward with the confidence that it can defend it's future marketing strategies with transparent, defensible data powered by Arrivalist. The AITC now requires all media vendors to be measured via the Arrivalist platform.
Findings
The AITC determined that Return on Ad Spend (ROAS) was a superior KPI for optimizing and measuring digital marketing efforts. ROAS, a single, easily understood success metric, lets the organization streamline their media plans with confidence – while increasing its credibility with local stakeholders.
"The partnership with Arrivalist has led to new levels of accountability and transparency in digital media for destination marketing. The ability to see which partners and placements drive real visitation to Amelia Island helps us better understand the true economic impact of our spending. Having a strong ROI story is essential for the results-driven DMO."

– Ktimene Axetell, Director, Digital Strategy | Amelia Island Tourism Development Council
About Arrivalist
Arrivalist is a Location Attribution Analytics platform that empowers marketers with new metrics to evaluate the link between marketing exposures and market visitation (Arrivals). The company's patent-pending technology is used by DMOs across the country, including California, Virginia, Kansas, New Orleans, Palm Beaches, FL, and more. The company analyzes big data to evaluate which media exposures motivated consumers to travel to new destinations. This analysis yields powerful new insights as to how—in the aggregate—media displays influence travel behaviors.
Learn More
To discover how Arrivalist can help you compete and succeed in your marketing efforts, please contact us today at [email protected].